There are certain benefits and privileges that only a financial member of Mooloolaba SLSC can take advantage of. Some of these benefits are outlined below.
As a general rule, the clubhouse and general facilities are for Members only. Members are permitted to invite guests to the Club – for example to the Social Club functions and events. The BBQ area can be booked for Members private functions BBQ Booking Form however, guests should be accompanied by a Member at all times, and should they visit the club on more than (3) occasions within a year, are encouraged to join up as a Member themselves.
Members BBQ area is maintained and accessible to all members, and its use complies with Code of Conduct for Members, OH&S and Government Liquor Licensing Laws. This area is for members to use and can book the
BBQ Area
for private functions however there are restrictions, please refer to the
Use of Club BBQ Area
. For privacy the BBQ area and adjacent inside lounge area are for MSLSC Lifesaving Members, and therefor by booking the BBQ area, does not give you sole usage rights. Other members may share the area whilst respecting everyone's rights.
The club gym is available to all Members, and has a range of strength, resistance and cardio equipment, specifically chosen to complement the training programs set out by our surf sports coaches. The equipment is of the highest quality and we ask Members to treat it with due care and respect.
Gym membership is restricted to those 16 years and over. If you have never undertaken weights training before, we recommend that you are supervised by someone experienced – ideally a Section Leader or nominated coach/trainer. Training in groups or pairs is also recommended.
There are showers, change rooms and toilet facilities within the clubhouse which are available to Club Members only. Male & female showers and change rooms are located on the ground floor of the clubhouse. A second toilet area is located on the first floor of the clubhouse near the members lounge area.
There are separate male & female Nipper change rooms are located on the ground floor and are only open to U6-U14 (strictly no parents are allowed to enter these areas) – comprising of showers and toilets and lockers.
The club has a limited number of allocated craft storage and a Craft Storage Application form is required. To be considered for a spot, there will be a minimum volunteer contribution requirement.
Member privileges extend to the use of certain club equipment. You are required to fill out a Use of Club Equipment Form that must be approved by the Gear Steward or DOSS. It is extremely important that you inform the club of any equipment used, borrowed or taken off premises. Even people with the greatest intentions of returning equipment have been known to forget, meaning club property is never returned.
Gear and equipment available for club members to use includes surf craft (i.e. malibu boards, rescue boards, surf skis, surf boats) and also gear such as tents, BBQ's tables and chairs.
You should also consult the section captain before using surf boats, IRB's, belt reels or any equipment that is not your own.
Equipment that is used should be well looked after and returned to the correct storage area after being washed and cleaned with fresh water. Any damage must be reported immediately to the section captain.
Appropriate water safety measures should be taken for any activities that involve Junior or Nipper Members in the surf – regardless of training, competition or social activity. Likewise, if you don't know what you are doing – ask someone who knows!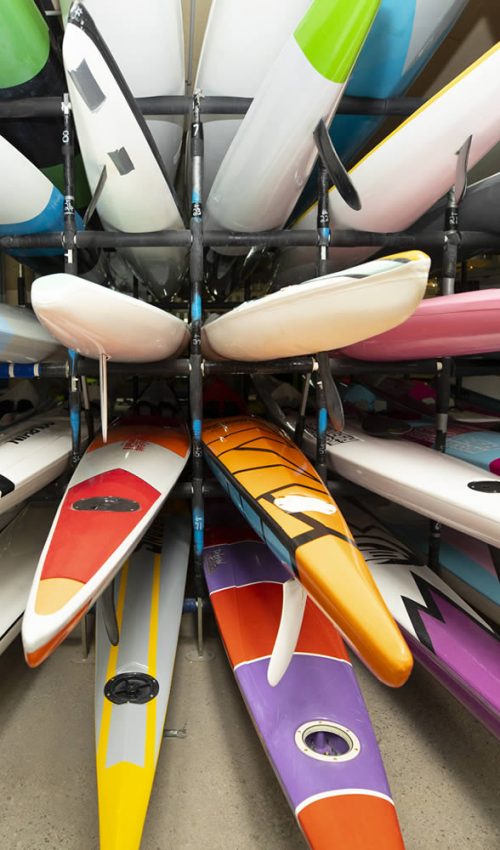 Active financial members are automatically members of the Mooloolaba SLSC Supporters Club. Please note that members are to abide by Supporters Clubs dress codes and codes of conduct.